WEBINAR - Thursday, January 12, 2023 at 12PM PT / 3pm ET
Pitching WHYY's The Pulse
What makes for a good pitch to get your story on The Pulse? Host and Executive Producer Maiken Scott and Senior Editor Lindsay Lazarski will discuss what kinds of stories The Pulse features and explore different strategies to write a solid pitch - strategies that will hold true for pitching other shows, too!

This webinar is free for AIR members. Please log in to SoundPath to RSVP and receive email reminders about the webinar.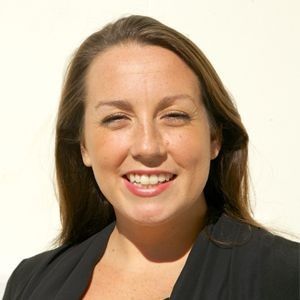 Thursday, January 12, 2023


12pm PT / 3pm ET

60 min

Live Q&A

Free for AIR members /
$25 non-members

This webinar is recorded and made available to AIR members and ticket holders within 3 days of the presentation.

The Pulse typically accepts two freelance pitches a month. Sometimes, we look for specific pitches for a show or theme we're already working on. Other times, we accept long-form stories that we build a show and theme around. A recent example of this was
our show on ICU care
, which started with a pitch from a freelancer on
the history of ICU care
.
We usually look for stories that are unique and have not been covered much by other health and science outlets. We will discuss what makes for a good pitch - and also cover the ingredients we look for in a longer-form story.
Who is this webinar for?
Reporters who want to pitch The Pulse specifically, or anybody who wants to learn more about pitching.
Key takeaways
Learn how to be succinct and specific with your pitch
Learn how to describe your access to sources and or reporting plan.
Create a plan to follow up
Meet the PRESENTER
Maiken Scott
Maiken Scott is the host and executive producer of WHYY's The Pulse - a national health and science radio show and podcast that explores the people and places at the heart of health and science. Maiken has spent most of her 25-year career at WHYY. She started there as an associate producer, then produced three different weekly shows for several years. From there, she switched into WHYY's newsroom as the station's mental health reporter. When The Pulse started in 2013, she became the host and later the executive producer and host. Maiken now manages a team of seven reporters and producers.
Meet the PRESENTER
Lindsay Lazarski
Lindsay Lazarski is a senior editor and producer of The Pulse. Before joining the health and science team she created and co-produced WHYY's Cosby Unraveled podcast. For several years, Lindsay reported on Pennsylvania's distressed cities, often traversing the state — from former steel towns to coal country — giving voice to people living and working in overlooked communities for the Keystone Crossroads project. Before entering journalism, Lindsay was public school teacher in the South Bronx.